Rice Family Letters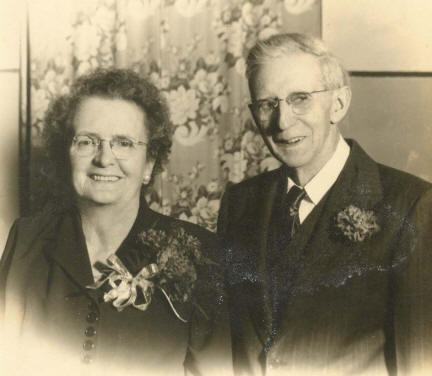 Grace and Edgar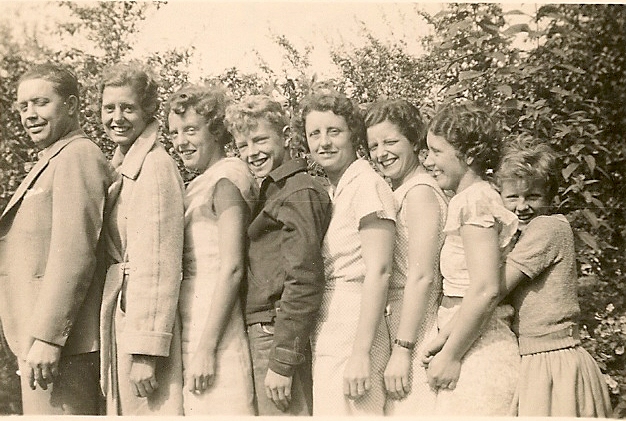 Ashley, Nina, Shirley, Bob, Alice, Eleanore, Elva and Janice
This collection of letters comes mainly from those kept by Shirley. She told me that she'd kept every letter her mother sent. The only one of the kids for whom I have nothing is Alice. She was the oldest. Here they are when a bit older, in age order: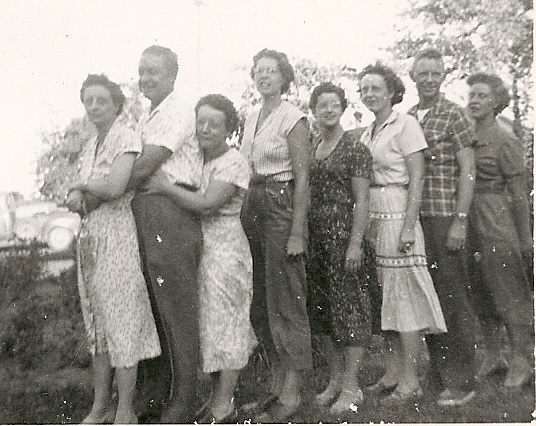 I scanned the letters with my three-in-one inkjet printer. Sadly, some are undated. I scanned them to PDF files. PDF stands for Portable Document Format, "a format that provides an electronic image of text or text and graphic that looks like a printed document and can be viewed, printed, and electronically transmitted." You will need the Acrobat Reader program to open the files. It is free, and you can download it here. It will enable you to print letters (files) and zoom in on parts that are hard to read.
The collection includes not only letters, but diaries, etc.